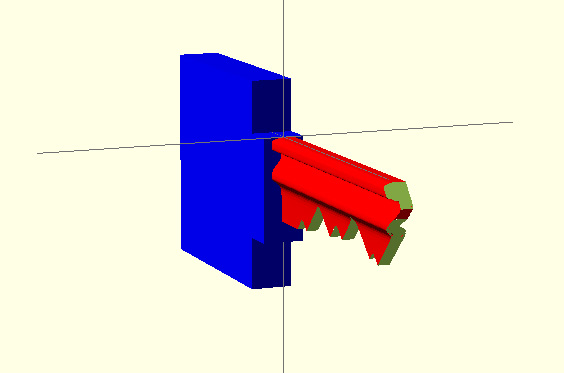 3D printing of keys
L'impression 3D existe depuis environ 20 ans et s'est démocratisée depuis quelques années seulement. Mes premiers tests d'impression 3D de clés remontent à seulement 3 ou 4 ans alors que l'impression en métal se développait de manière intéressante.
3D printing has been around for about 20 years now and it has become popularized since a few years only. My first tests of 3D printing of keys date back to 3 or 4 years only while metal printing was developing.
Il est maintenant possible d'imprimer quasiment n'importe quelle clé, et les éléments impossible ou difficile à imprimer peuvent généralement être ajoutés après l'impression. Je parle notamment des aimants, des mobiles, des ressorts.
It is now possible to print almost any key, and such elements that cannot be printed or with hard efforts can usually be added after the impression is done. I think about magnets, moveable elements, springs…
Après avoir vu la conférence de Decoder (http://www.wired.com/2014/08/3d-printed-bump-keys/) à la LockCon, il m'a semblé très intéressant de concevoir ma propre suite de programmes pour concevoir non seulement des bumpkeys, mais aussi n'importe quelle clé, paracentrique ou radiale (à trous), et même pourquoi pas des clés à pompes. J'ai alors passé quelques nuits de programmation pour arriver à mon but. Et voilà !
After watching the talk from Decoder ( http://www.wired.com/2014/08/3d-printed-bump-keys/ ) at LockCon, I put my interest in coding my own softwares suites to build not only bumpkeys, but also any kind of key, conventional or dimple keys, and even pump keys. I then spent a few nights of programming to achieve this goal, and Voilà !
Voici à quoi ressemble le programme principal et le modèle qui en résulte :
Here is what the main program looks like and the resulting 3D model :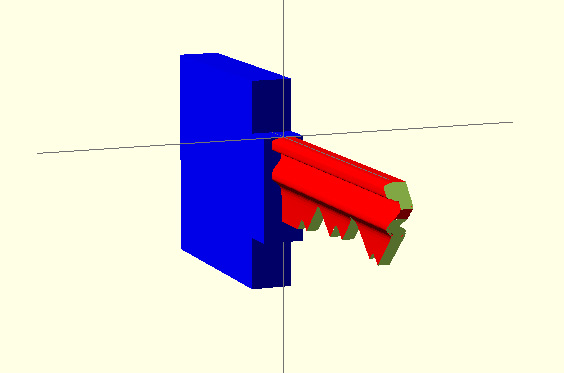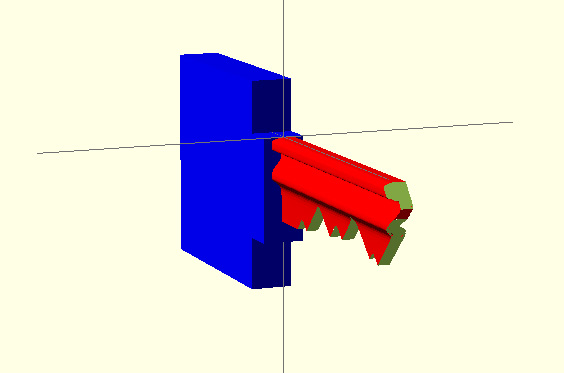 Comme Decoder, je ne diffuse pas les sources de ce programme pour des raisons de sécurité, car il est même possible de reproduire des clés brevetées par cette méthode. Il est cependant aisé pour quiconque de reproduire un programme similaire, et c'est là le véritable risque des clés de nos jours. Pour éviter que vos clés ne soient copiées par cette méthode, il suffit de les protéger comme votre carte bancaire ou votre mot de passe d'ordinateur. Personne sauf vous ne doit y avoir accès.
Like Decoder, I will not share my program sources for obvious security reasons, because it can even produce patented keys. Though, it's easy for anyone to make such a program from scratch as I did, and here lies the real threat of keys nowadays. To avoid people to duplicate your keys by such a method, you only need to protect them like your Bank Card or your computer password. Nobody besides you shall have access to your keys.
Sur demande justifiée, une formation à l'utilisation de la suite de programmes peut-être organisée.
On legit demand, a training to use that softwares suites can be set up.
Comme j'aime le dire souvent : Planquez vos clefs !
As I like to say : Hide your keys !
FrenchKey